Selecting the Best Tutor in Northern Virginia
One of my favorite parts of my job is speaking with parents on the phone every day. These calls allow me to get to know each of the families we work with. From learning students' educational history to favorite teaching styles, and even personal interests and hobbies, I use this information to make great tutor matches.
One on one in home tutoring has many benefits, but one of the biggest is the personalization. I work with families and tutors to customize programs for each specific student. The skill set and background of the tutor are the obvious standouts; reading students struggling to decode, for example, are going to require an experienced teacher to target fluency. But there is so much more to making a great placement. Who was your son's favorite teacher? What makes that person stand out? Would he prefer to work with a bubbly and upbeat tutor or will he respond better to a calmer and more laid back approach?
Math Tutoring in Fairfax
I was speaking with a mom from Fairfax, Virginia last week about her rising third grade daughter. This student muddled through math this school year and proclaimed to mom on numerous occasions that math was her least favorite subject. Alarmed not only by this proclamation but by the fact that her daughter's weak foundation in math would be a problem for years to come, mom called desperate to talk about summer options and math tutoring. During the intake call I learned that her daughter required organized and structured support. She is a hands-on and visual learner and often needs complex concepts broken down and re-conceptualized. An avid reader and writer, she thrived in language arts. She needed a patient, creative tutor to review third grade math concepts and preview the math she would see in the fall as a fourth grader. A gifted athlete, this girl would need to schedule tutoring sessions around sports camps and practices.
The Perfect Math Tutor
I had a tutor in mind for student and was back in touch with mom the next day to update her on our selection. A special education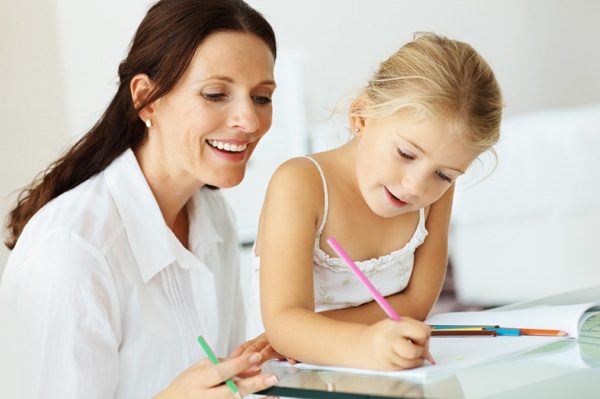 teacher, the tutor we selected was experienced with reinforcing elementary math concepts. A bubbly and upbeat teacher, this tutor was prepared to incorporate hands on activities to make summer learning a full contact sport!
From Washington, DC, to Bethesda, Maryland, to Oakton, Virginia, this girl is not unlike many of the students we work with. Give me a call today and let's talk about your student. How can I help secure customized tutoring support for him or her? 703-934-8282.
Get Our Newsletter!
Is your family dealing with stress related to academics? Enter your email to receive our tips and advice.
---
Subscribe to our Blog!